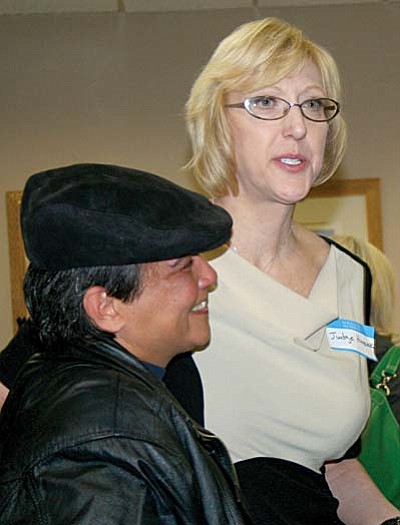 "I had a kid – well, a 23-year-old – tell me it was the first time in his life anybody told him they were proud of him. I had parents who told me that every day." Yavapai County Superior Court Judge Celé Hancock, right. Courtesy photo
Stories this photo appears in:

A Yavapai County judge and "one of those people in recovery" spoke about the county's Mental Health Court during a meeting of the League of Women Voters of Central Yavapai at Las Fuentes Village Resort on March 7.