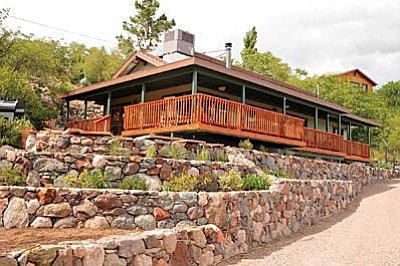 The Rose House has been renovated by new full time residents Lori and George Riley. They have added extensive rockwork around the huge new deck using only materials found on the property. On the grounds, there is a 150' mineshaft that has been filled with 16 cars and a boat. The last car pushed in with a bulldozer was a Cadillac.
Stories this photo appears in:

The Jerome Chamber of Commerce is ready for the most talked about event of the year, the Jerome Historic Home and Building Tour, celebrating its 50th year.