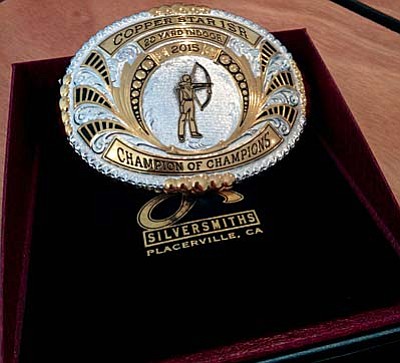 The award for the first place finisher for the Cooper Star Shooting Range archery competition that will be held in June. VVN/Derek Evans.
Stories this photo appears in:

Store co-owner Richard Patterson says customers can get permits, learn the law, compete
CAMP VERDE -- Cooper Star Indoor Shooting Range offers a lot for customers in Camp Verde and throughout the state. The store has been open for about two and half years. Richard Patterson, co-owner of the store, said the store provides many things for different people.