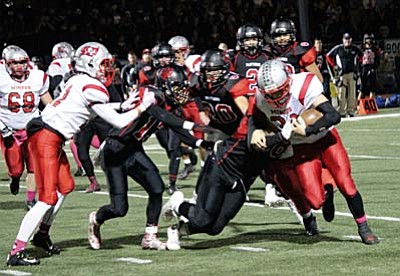 Senior fullback Alec Phyfer runs through multiple tackles earlier this year against Coconino on his way to a touchdown. Phyfer has been a key to the Mingus running game this year with his hard-nosed style of run. (Photo by Greg Macafee)
Stories this photo appears in:

One season ends and another begins, well not yet I guess as three Mingus teams still have their eyes set on state playoffs and meets.