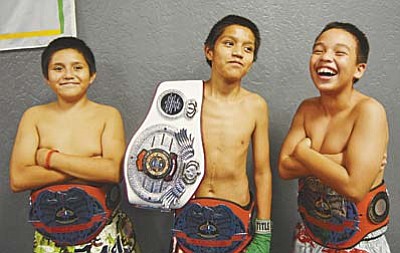 Larson's Champ fighters (L) Avery Hines, Adam Hines and Kainen Cummings share a moment at the boxing gym in Camp Verde. (Photo courtesy of Don Decker)
Stories this photo appears in:

You have to look very carefully to find Larson's Champ's Gym on the east side of downtown Camp Verde. It's tucked away behind another storefront but you can't miss the lined up vehicles in front of the gym on the side of the building.