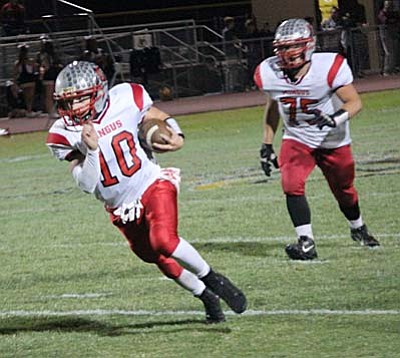 Jordan Upham scrambles during the first half of Friday nights game against Verrado. (Photo by Greg Macafee)
Stories this photo appears in:

At the beginning of the season Mingus Head Coach Bob Young said their goal was to return to the playoffs after missing out on the dance the past two seasons. The Marauders did that, and they earned a Division III Section VIII title in the process. That journey came to an end Friday night when the No. 7 Verrado Vipers (9-1) held off a late charge by the determined No. 10 Marauders (9-2) and enjoyed a first round victory by a score of 20-14.