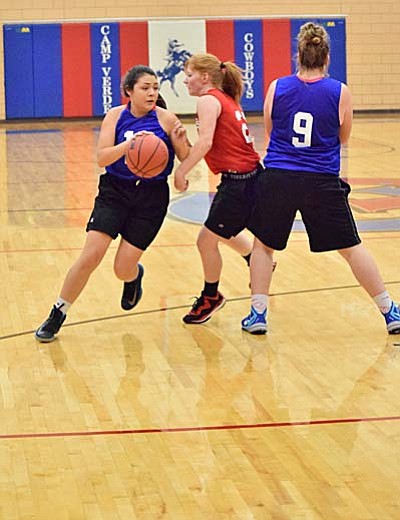 Cowboys point guard Gabby Ontiveros comes off a screen set by teammate Dusty Dowdle Friday during their scrimmage with the Mingus Union Marauders. The Cowboys opened up their season on Tuesday with a match up against the Mayer Wildcats. The Marauders open up their season on November 30 against the Northland Prep Spartans. (Photo by Greg Macafee)
Stories this photo appears in:

To start off the 2014 season the Camp Verde Cowboys Girls Basketball team won 12 of their first 13 games. The Mingus Marauders didn't see as much success, winning four of their first 13.