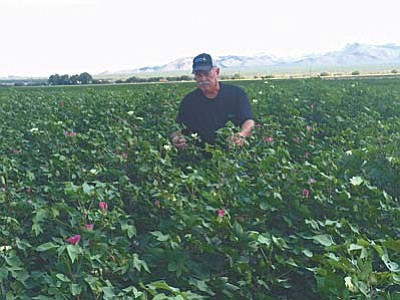 Ben Hoyler, independent crop consultant, stands high in cotton outside Casa Grande. In the past 50 years, the state has slipped from 2nd highest in cotton production nationwide to barely cracking the top 10. (Photo courtesy of Kyle Hoyler)
Stories this photo appears in:

SPECIAL REPORT: Arizona 5 C's -- Copper, Cattle, Citrus, Cotton and Climate
Ben Hoyler is known as "The King of Cotton."