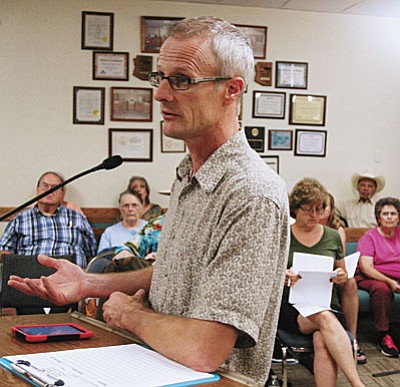 "We are hoping to get a lift for hanging banners and changing light bulbs. We currently rent one whenever we need one, so it will be convenient to have one the town owns," said Camp Verde Finance Director Michael Showers, pictured. (Photo by Bill Helm)
Stories this photo appears in:
Regular session scheduled for 6:30 p.m. Wednesday in council chambers
CAMP VERDE - At 6:30 p.m. Wednesday, the Camp Verde Town Council will meet for the first regular session of the month.