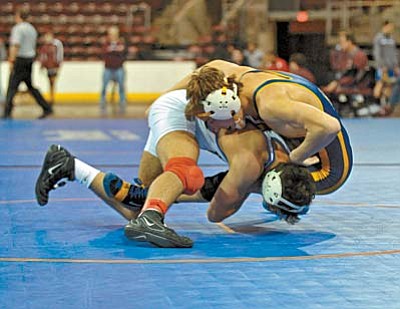 Matt Mejia competes during a wrestling match last season. Mejia was nominated to compete at the "Journeyman Classic" on October 4th in New York. The classic invites the best of the best from around the country to square off in a preseason round-robin style tournament. (Photo by Derek Evans)
Stories this photo appears in:

Matt Mejia Camp Verde Wrestler was nominated by the Head Coach from California Clovis High School to attend the 2015 wrestling tournament "Journeymen Classic" on October 4th.