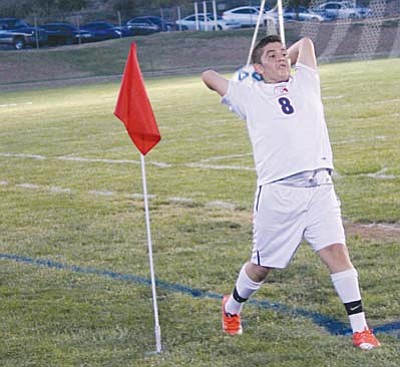 Nathan Pineda throws the ball in during the Cowboys game against Chino Valley. The Cowboys would hold the lead against the #1 ranked Cougars until the end of the 1st half. (Photo by Greg Macafee)
Stories this photo appears in:
Last week at Camp Verde both the girls and boys soccer teams took on the Chino Valley Cougars on Thursday in a double header and turned around to take on the Grand Canyon Phantoms on Saturday.