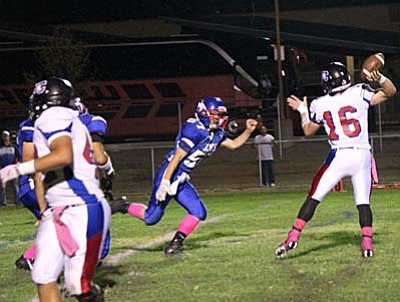 Junior lineman Trey Terry tries to get to Joy Christian quarterback Matt Mitchell during Friday nights game at Camp Verde. Mitchell who was silenced much of the first half threw for two touchdowns in the second half. (Photo by Greg Macafee)
Stories this photo appears in:
After the Joy Christian Eagles and Camp Verde Cowboys got their first possessions in Friday night, the skies opened up and the rain started coming down, it was everything the Cowboys were hoping for.