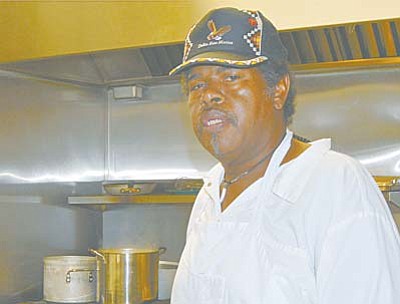 Charles Green swears by his own frybread recipes and says that none of the other frybread makers can make frybread like he can. (Photo courtesy of Don Decker)
Stories this photo appears in:

It's a rainy day on the Yavapai-Apache Nation and it's just the right time to grab a fresh frybread. Charles Green is the man who knows all about cooking frybread.