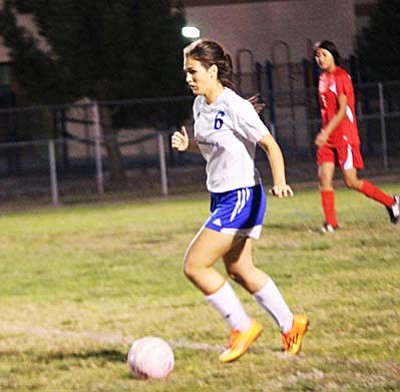 Camp Verde senior Lucy Showers dribbles the ball during the Cowboys last regular season game. The Cowboys will face off with the Round Valley Elks on Thursday in the first round of the state playoffs. (Photo by Greg Macafee)
Stories this photo appears in:

Last year the Camp Verde girls' soccer team headed to the state tournament all by themselves, having the full support of the Camp Verde faithful. This year, the Cowboys will have two teams to support as the state playoffs begin on Thursday.