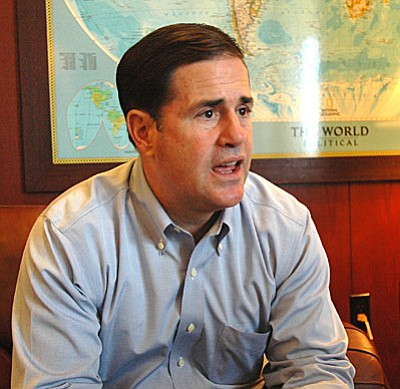 Gov. Doug Ducey chats Friday with reporters after state lawmakers gave final approval to a school finance package. Ducey said he expects education and business interests to help finance the campaign to get voters to ratify the plan at a special election in May. (Capitol Media Services photo by Howard Fischer)
Stories this photo appears in:

Gov. Doug Ducey signed legislation Friday that will give voters the last word on whether to tap state trust proceeds to boost education funds.