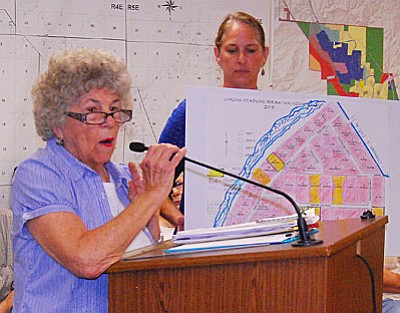 Wednesday, Jordan Meadows resident Sharon Massey, left, talked to the Camp Verde Town Council about the guinea fowl in her neighborhood. Council voted to leave alone the guinea fowl in the community. (Photo by Aryssa Carvalho)
Stories this photo appears in:
CAMP VERDE - Many members of the community spoke on behalf of the guinea fowl in Jordan Meadows during Wednesday's town council meeting.