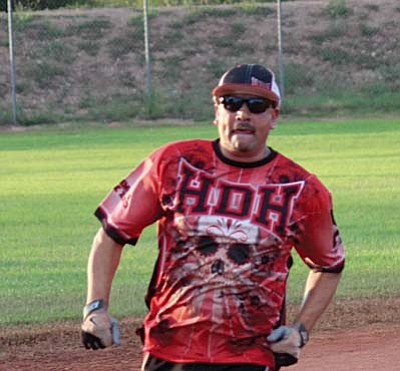 An HDH player strolls into third base to beat a throw during their game Wednesday night. Mike's 12 pack was victorious winning 19-2, while HDH brought home their first win of the season with a score of 14-4. VVN photos by Greg Macafee.
Stories this photo appears in:

After games were canceled on Wednesday, August 26 and Monday, August 31 the Cottonwood Men's Softball league took the field again Wednesday night. In the 6:15 games Angies House/HDH took on the Dirty Rats and the Jungle Katz took on Mike's 12 Pack.