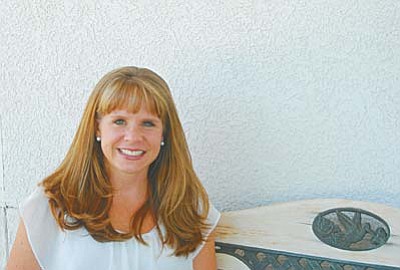 Stephanie Rosebaugh, the new clinical director and aftercare specialist at Sedona Sky Academy, says she looks forward to a great school year. Rosebaugh also says she is eager to help the Sedona Sky girls realize their potential. (Photo by Aryssa Carvalho)
Stories this photo appears in:

RIMROCK - Stephanie Rosebaugh loves helping youth and their families.