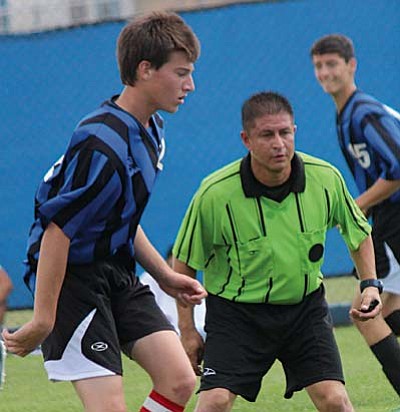 Camp Verde captain and mid-fielder Darren Franklin plays defense on a Chino Valley mid-fielder during the Chino Cup played last weekend. Franklin has been one of the key players for the Cowboys this season controlling the middle of the field and contributing to both the offensive and defensive side of the ball. VVN file photo by Greg Macafee
Stories this photo appears in:

On Wednesday they traveled to Payson to try and obtain their first win of their 2015 campaign. The Cowboys faced off with the Longhorns on their home turf in a preseason scrimmage. The Cowboys beat the Longhorns 3-0 in their preseason scrimmage that was one 40-minute half.