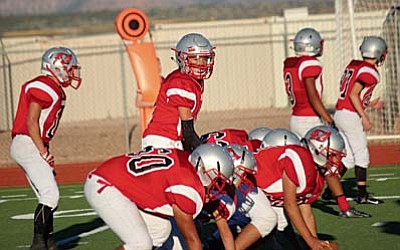 Antoine Zabala lines up under center for the Mingus Freshman team during their game Thursday night against Moon Valley. The Freshman went on to win 34-28 and Zabala finished with 110 yards passing.
Stories this photo appears in:

It was scoreless after the first quarter in the Mingus Freshman football game Thursday night. Then it seemed like the flood gates opened up, and the two teams put up 26 points in the matter of a quarter.