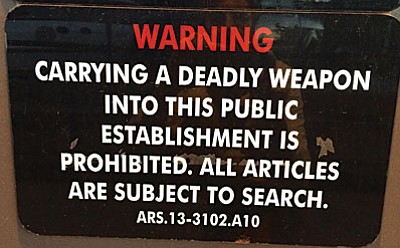 Approach a public building and one may be confronted with a sign such as this one. (Photo by Tom Tracey)
Stories this photo appears in:

We've seen the B movie in which the elected judge whips-out a pistol from beneath his robe. While that may be Hollywood, our state Legislature is currently dealing with this very issue - - and it has local overtones.