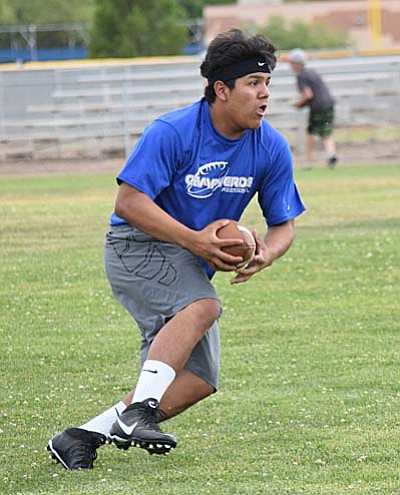 Reyes Herrera catches a pass in summer 7-on-7 scrimmages. (Photo by Greg Macafee/VVN)
Stories this photo appears in:
CAMP VERDE - Expectations are high in the Valley for fourth-year Camp Verde football coach Steve Darby. Darby has broken through the three-win barrier in his first two season as coach. Last year he saw his Cowboys go on a two game-winning streak and win three out of their last five games to end the season with a 4-6 record.