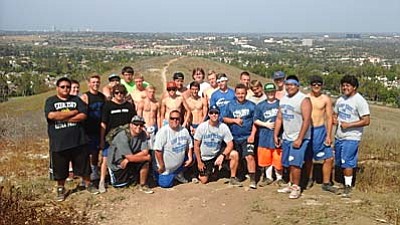 Members of the Camp Verde football team pose for a picture at the base of the hill they ran for punishment. (Photo Courtesy of Anthony Garcia)
Stories this photo appears in:

CAMP VERDE - Team chemistry is an inexact science. No one has the recipe for team success bottled. Not on the professional level, or the college level, and certainly not on the high school level. On every level, players play for themselves, and are concerned only about their statistics and success.