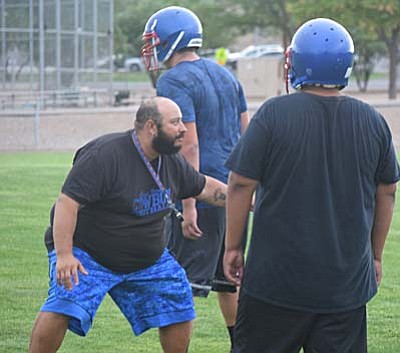 Camp Verde Defensive Coordinator Fernando Diaz instructs his defensive linemen on how to do an up and under move, during Tuesday night practice. (Photo by J.T. Keith/VNN)
Stories this photo appears in:

When a parent allows their child to play for a football coach, the one question they have is this: Can I trust you; can I trust you with my most prized possession to teach them the right things?