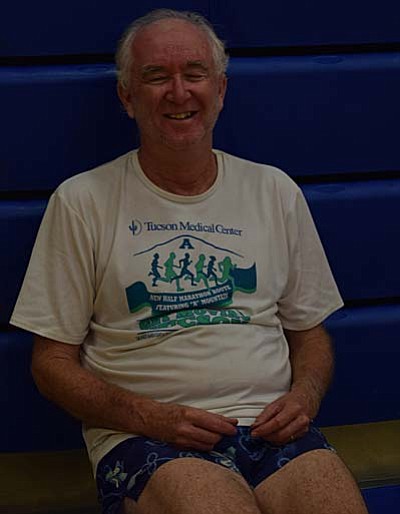 Camp Verde Cross Country coach Mike O'Callaghan relaxes after practice Wednesday. (Photos by J.T. Keith/VNN)
Stories this photo appears in:

The Camp Verde cross country team is full of optimism coming into the new season. All the Cowboys have to do is replace their No. 1 runner from the boys' team, Luiz Valdez.Ditto for the girls team, last' year's No. 1, Japanese exchange student named Rie Hibi, is gone.