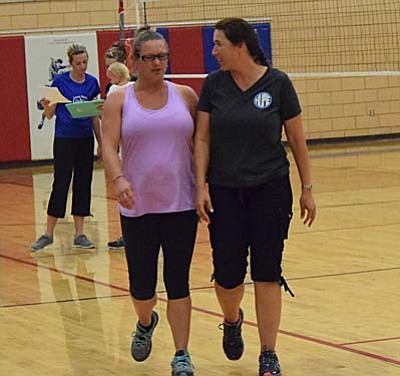 Assistant coaches Lisa Oothoudt and Susan Holm discuss strategy during practice Monday night at Cowboy gym.(Photo by J.T. Keith/VNN)
Stories this photo appears in:

She went old school and hired an ex-Cowboy coach (Susan Holm) and player in Lisa Oothoudt. Oothoudt used to be a standout outside hitter for the Cowboys back when she was playing high school volleyball.