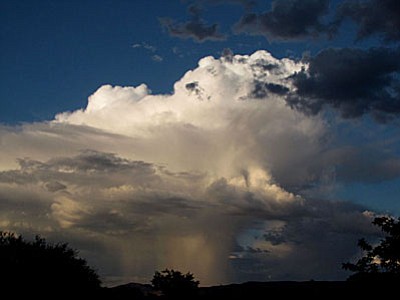 Monsoon storm over the high country.
Stories this photo appears in:

There's no denying that this time of year, we get spectacular storms. Our skies, usually clear and blue, are now populated with dramatic clouds, crepuscular rays, rain shafts, rainbows and more. It's the time of year when I will go outside and look at the sky every hour or so, just because it changes so quickly and every change can be breath-stealing.