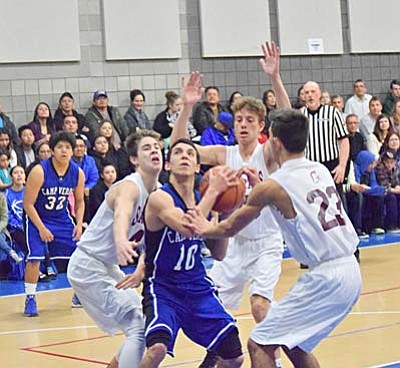 Camp Verde guard Javier Perez works his way through three Northland Prep defenders Wednesday night in Flagstaff. Perez was a key contributer Wednesday night with eight points through the first half. He also scored 16 against St. Johns Saturday night. (Photo by Greg Macafee)
Stories this photo appears in:
Saturday night the Camp Verde Cowboys boys' basketball team took down the St. Johns Redskins, as part of a four-game sectional streak to end their season.