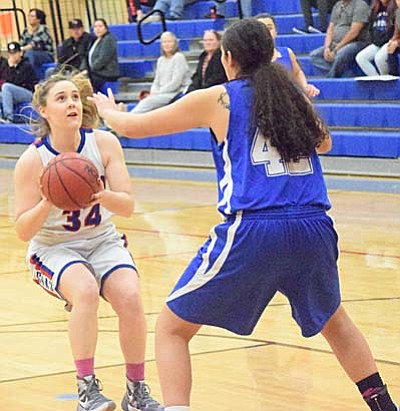 Allee Drake (34) pulls up for a mid-range jumper during Camp Verde's matchup with chino Valley Friday night. Drake scored 15 points for the Cowboys, including two free throws in overtime. (Photo by Greg Macafee)
Stories this photo appears in:
The Camp Verde Cowboys girls basketball team took down the Chino Valley Cougars 47-41 back on January 12. The two teams faced off again Friday night in a rematch of their game earlier this season. This time there was sectional seeding on the line for the Cowboys.