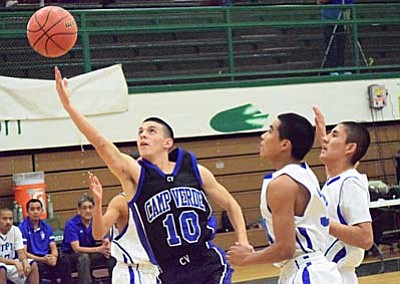 Javier Perez (10) takes the ball to the hoop during their match up with the Hopi Bruins Wednesday evening at Flagstaff High School. The Cowboys fell to the Bruins 61-54 in the first-round of the Division IV Section I tournament. (Photo by Greg Macafee)
Stories this photo appears in:
For the Camp Verde Cowboys, they weren't just playing to keep their Sectional Championship hopes alive Wednesday night, they were playing to keep their hopes alive for a Division IV State Tournament berth.