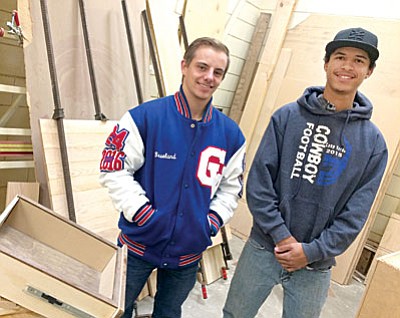 Dakota Brueland and Trevor Heyer have advanced their skills in four years to the point where they are now acquiring clients – and making them custom pieces. Photo by Bill Helm.
Stories this photo appears in:

CAMP VERDE - One is described by his instructor as an energetic entrepreneur. The other, the same teacher says, is constantly seeking innovative ideas.