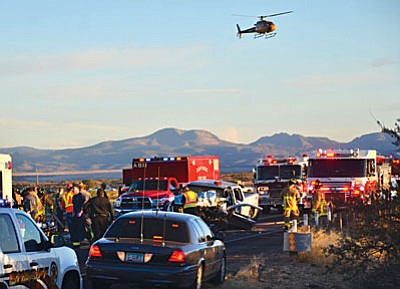 Because of legislation signed by Gov. Doug Ducey, firefighters and law enforcement officers may need to work longer for their retirement benefits. And they may still receive less money for their benefits. (Photo by Vyto Starinskas)
Stories this photo appears in:

With a $6 billion gap between the Public Safety Personnel Retirement System's assets and obligations, "something has to be done to change the plan to ensure it survives."