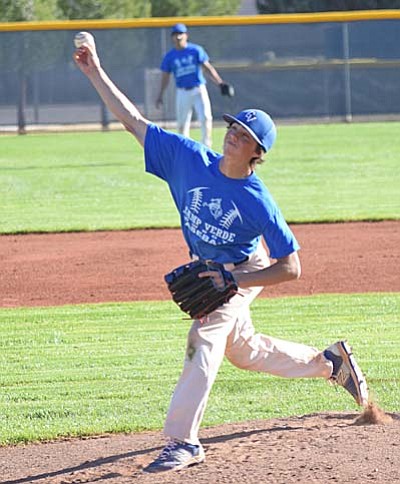 Logan Conrad throws a pitch during the Cowboys preseason scrimmage against Joy Christian. Conrad returns for the 2016 season as the Cowboys No. 1 hurler after leading the Cowboys in innings pitched, strikeouts, opponent batting average and appearances last year. (Photo by Greg Macafee)
Stories this photo appears in:

At the end of last season, Camp Verde Baseball Head Coach Will Davis thought he was going to have a pitching staff that was going to be tough to beat. But as the season approaches, what he has after No. 1 pitcher Logan Conrad is a mystery.