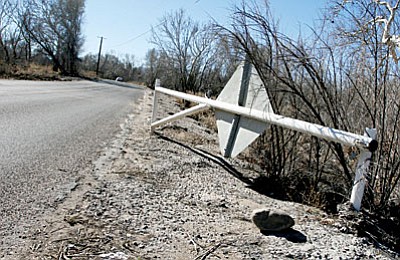 From March 14 until March 25, the Town of Camp Verde will close Verde Lakes Drive from Cat Claw Drive to Robin Lane to replace two 30-inch plugged culverts with three 48-inch culverts.
Stories this photo appears in:

Verde Lakes Drive at West Clear Creek was recently closed for 10 days. On March 14, it will again be closed - this time for as much as 12 days.