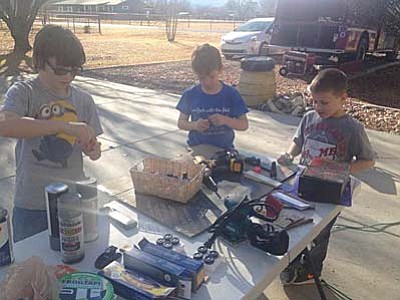 Camp Verde and Rimrock Cub Scouts are building their cars for the big Pinewood Derby race on Saturday at the Camp Verde Community center gym on Hollamon and Main streets. The children were each given a wooden block, four wheels and four nails to make their racers. (Courtesy photo)
Stories this photo appears in:

The Cub Scouts of Camp Verde and Rimrock are getting together for the eighth year of the Pinewood Derby.