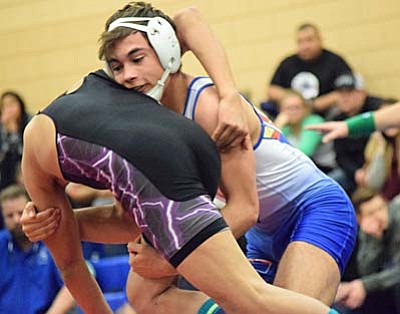 Matt Mejia gets set to take his opponent to the mat during a match earlier this year. Mejia won the 132-pound weight class at the Page Invitational this past weekend. (Photo by Greg Macafee)
Stories this photo appears in:

With Sectional and State tournaments just weeks away, the defending Division IV State Champions made the trip north to the Page Invitational to get one final tune-up before the Division IV Section II tournament on February 6.