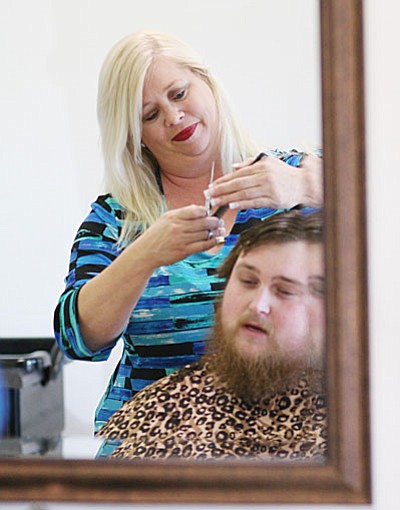 Kathie Lewis of Hair We Go, by Kathie cuts the hair of Rimrock resident Alex Martin. (Photo by Bill Helm)
Stories this photo appears in:
RIMROCK - "In a world where you can be anything, be yourself."Though that phrase appears as a bumper sticker on the wall of Rimrock's newest hair salon, Kathie Lewis chose a career that is completely her.