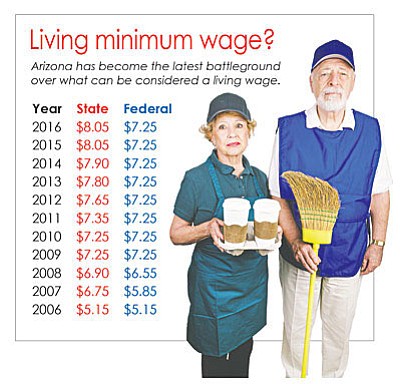 Backers of the measure say they've got more than 250,000 signatures to put the question to voters in November. They contend the current minimum of $8.05 an hour, while higher than what is required under federal law, is insufficient to support families. (Graphic by Richard Haddad)
Stories this photo appears in:

PHOENIX -- With initiative petitions due today, the head of state's restaurant industry already is gearing up to convince voters to quash an initiative that would boost the state's minimum wage to $12 an hour by 2020.