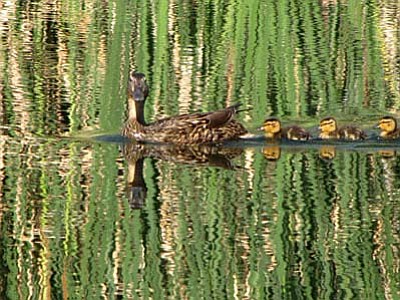 A mother duck leads her brood of 3 ducklings along the surreal surface of a pond at Dead Horse Ranch State Park.
Stories this photo appears in:

Reflections on water can create numberless intricate effects. From the startling clarity of a glass-surfaced pond to the kaleidoscope of a funhouse mirror, reflections can enhance, disguise, stylize, or focus a subject beyond what any other background might do.