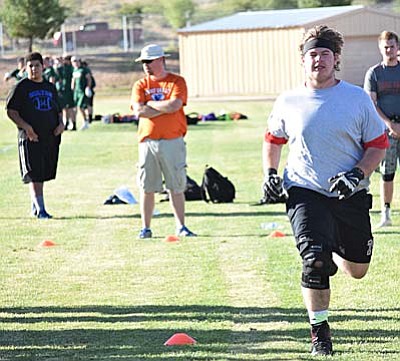 Newcomer to Camp Verde, Tristyn Dill, competes in the shuttle run in a Big Man competition earlier this month at Camp Verde High School. Dill will join forces with Jesus Curiel and Miguel Salas to anchor the Camp Verde line come August. (Photo by Greg Macafee)
Stories this photo appears in:

If you have walked by Camp Verde High School throughout the month of June on a warm Wednesday night, you have more than likely seen Camp Verde Head Coach Steve Darby and the Camp Verde Cowboys out on the field working hard towards success in the upcoming season.