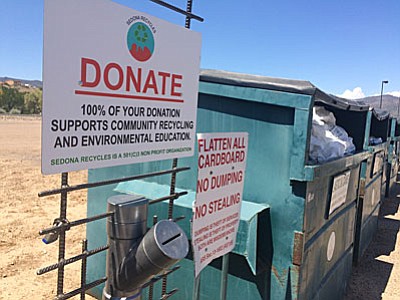 Chip in to help keep recycling programs available in Camp Verde. (VVN/Bill Helm)
Stories this photo appears in:

Don't you like being able to take your recycle materials to the bins at Bashas or by the high school? Yes, Well so do I.Sedona recycles does a good job of keeping the bins from overflowing and keeping the area clean around them. This is a good service for the residents of Camp Verde.