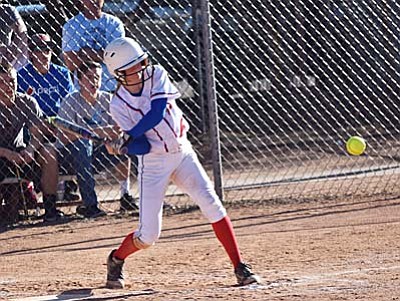 Camp Verde's Rachael Stockseth takes a cut during their 15-0 victory over Gilbert Christian. (Photo by Greg Macafee)
Stories this photo appears in:

The Camp Verde softball team continued their hot start on Tuesday when they took down the Chino Valley Cougars, 15-1, Tuesday afternoon. With the win the Cowboys improve to 4-0 and in those four games have outscored their opponents, 81-2.