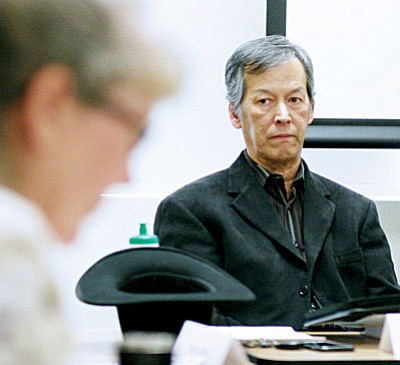 College board members Al Filardo (above) and Deb McCasland voted to retain an impartial consultant. Whether the college should consider the separation or to stick with the status quo, Filardo said, it's all about access to education. (VVN/Bill Helm)
Stories this photo appears in:
Wednesday, the Verde Valley Board Advisory Committee elected to table making a recommendation to the Yavapai College District Governing Board to solicit an independent consultant to opine whether or not a Verde Valley administrative college made sense - less than 24 hours after the college board had already shot down the plan.