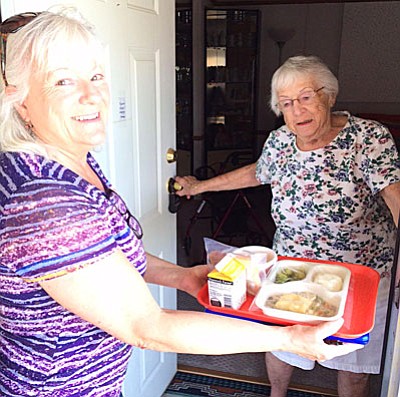 Meals-on-Wheels volunteer Cyndi Collingwood (left) brings a meal to Alene Wood (right). (Photo by Tom Tracey)
Stories this photo appears in:

For the past eight years, the Verde Valley Senior Citizens' Association has held March-a-Mile-for Meals to raise money for its Meals on Wheels program. Since many of the program's handicapped and home bound seniors live in either Camp Verde or Beaver Creek, the annual march will also take place in Camp Verde this year.