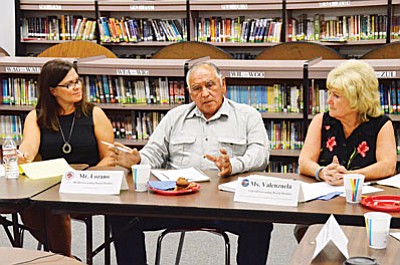 Anthony Lozano says organizations such as VACTE are in a unique position, that they can help guide the futures of a diverse group of young people, whether tradespeople or career people. "I was very fortunate to have the opportunity to work with older individuals who probably didn't realize they were mentoring me," Lozano says. "To this day, they're still my mentors." (VVN file photo)
Stories this photo appears in:

Retired educator Anthony Lozano remembers what it was like to need a helping hand in his career.