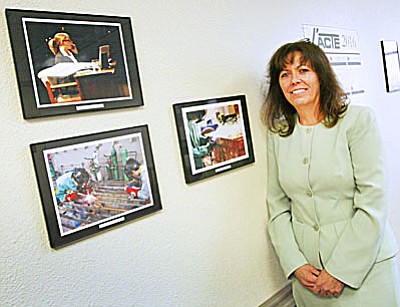 VACTE Interim Superintendent Lisa Aragon begins her new job on April 1. Aragon had been the assistant superintendent for the Northern Arizona Vocational Institute of Technology. (Photo by Bill Helm)
Stories this photo appears in:

In less than 20 minutes Wednesday, Valley Academy of Career and Technology Education's governing board voted 4-0 to offer a contract to the assistant superintendent of a Northern Arizona Joint Technical Education District.