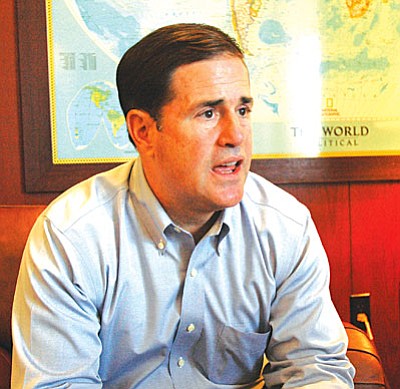 Gov. Ducey: "I think this is a big idea. When you have an idea that's this significant in terms of dollars, you have to educate voters and you have to communicate (with) voters.'
Stories this photo appears in:

Governor: 'We never thought this was going to be a slam dunk'
PHOENIX -- It should have been a slam dunk.An extra $3.5 billion for public schools over the next decade. No tax hike. A promise of more. And more than $5 million to spend for the campaign.