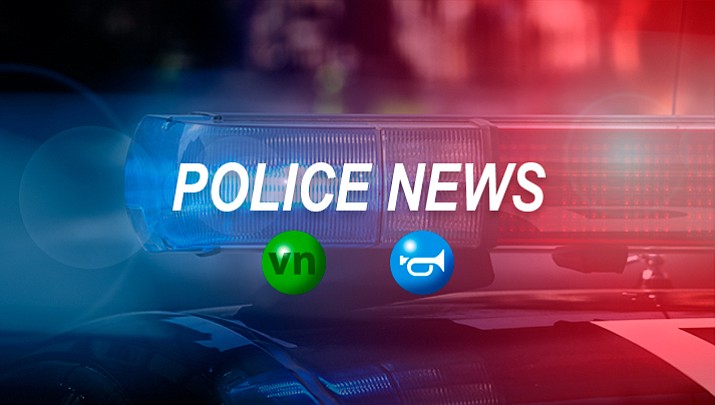 Stories this photo appears in:

Partners Against Narcotics Trafficking is a multi-agency task force charged with drug enforcement in Yavapai County and seeks the arrest and prosecution of suspects who violate drug laws.

A 56-year-old woman was arrested after allegedly breaking into a residence while donning the tenant daughter's pajama bottoms.
By Staff Reports
November 7, 2017

SEDONA -- A man in Sedona reportedly stole a water company truck at Tlaquepaque Arts and Crafts Village Friday afternoon, abandoned it and then allegedly stole a Honda in the school district parking lot before he was arrested at gunpoint by Sedona Police on SR179 and Schnebly Hill Road, according to Sedona Police.

With the assistance of Cottonwood Fire Department personnel, the body was removed from the river. The investigation revealed the deceased person was a 74-year-old Cottonwood woman.

Using Arizona's civil asset forfeiture laws, the Cottonwood Police Department and Yavapai County Attorney's Office quickly seized $15,500 from a fraud scheme and returned it through court action to a Camp Verde elderly couple.

The Cottonwood Police Department will be conducting DUI saturation patrols this upcoming Memorial Day weekend.

Nearly two years after a 40-year-old Yavapai-Apache man was killed and dismembered, two of the three men arrested have pleaded guilty to lesser charges in the death of Dwayne Beauty.

Friday, the Cottonwood Police Department, with the cooperation of other Verde Valley law enforcement agencies, will be conducting a speeding and "move over" detail on SR 260 between Cottonwood and Camp Verde.

The Yavapai County Sheriff's Office wants to warn the public of scams that have occurred in the community.

Copper Canyon Fire and Medical Authority responded to a Wednesday morning crash on 1-17, just north of Camp Verde near exit 293, which resulted in the northbound right lane of the interstate to shut down. The lane reopened around 5:30 a.m.

Northbound SR 89A in Oak Creek Canyon reopened at 11:24 a.m. after a vehicle fire at milepost 383 temporarily closed the lane earlier this morning, according to Arizona Department of Transportation. Traffic had to alternate in one open lane.