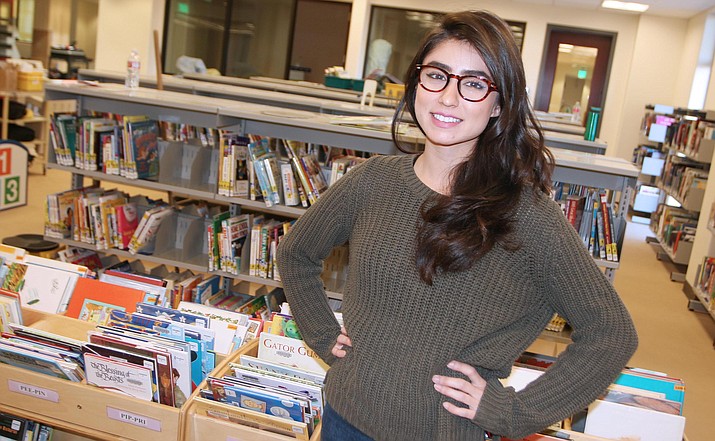 Children's Librarian Nadia Torabi takes a break from moving materials into the children's library at the new Camp Vere Community Library. The children's library will have rubber flooring not only "easier to clean," says Library Director Kathy Hellman, but also softer, should someone fall down. (Photo by Bill Helm)
Stories this photo appears in:

It's been more than 40 years since the Town of Camp Verde opened its library on Black Bridge Road, across from where the Marshal's Office once sat.