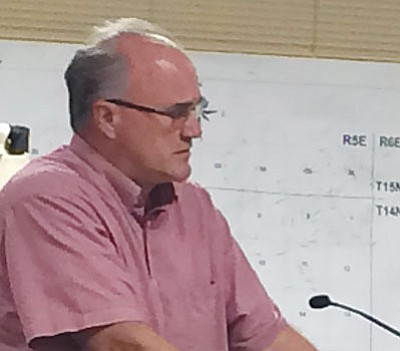 Solar industry representative Rob Witt addresses Camp Verde Town Council, saying a Cottonwood solar permit cost $50 while a similar permit in Camp Verde cost $746. (Photo by Tom Tracey)
Stories this photo appears in:

Solar permit '$50 in Cottonwood, $746 in Camp Verde' says rep
CAMP VERDE - Are permit fees for solar systems sky-high in Camp Verde or are they just better regulated? That was the inquiry initiated by Council member Carol German at the Sept. 7 meeting of Camp Verde Town Council.